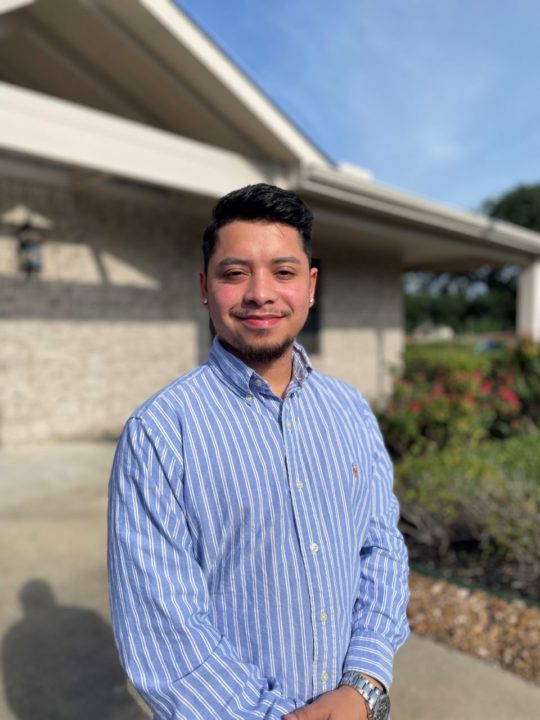 Carlos Guzman
Tax Advisor
Carlos Guzman is a 25-year-old college senior with a strong passion for success. Born and raised in Houston, Texas, he has always been deeply connected to his roots. Being the oldest among his two brothers and two sisters, Carlos takes great pride in being a positive role model for his siblings.
Currently pursuing a major in business administration with a minor in accounting at Sam Houston State University, Carlos aims to become a Certified Public Accountant (CPA) while also nurturing his ambition of becoming a business owner. Photography holds a special place in his heart, and he dreams of establishing his own photography studio one day, capturing timeless moments and creating lasting memories.
Carlos possesses unwavering confidence in his abilities and an exceptional work ethic. When entrusted with responsibilities, he holds himself accountable, ensuring the completion of tasks to the highest standards. His dedication to excellence drives him to excel in every endeavor he undertakes.
Beyond his academic pursuits, Carlos embraces personal growth and continuously challenges himself to reach new heights. Through continuous learning and skill acquisition, he strives to become the best version of himself, both personally and professionally.
As Carlos embarks on this exciting journey, he eagerly anticipates making a positive impact in the fields of accounting and business. With determination as his guiding force, he is confident that his talents and dedication will pave the way for a prosperous and fulfilling future.
Sign Up For Our Newsletter
Join our mailing list to receive the latest news and updates from our team.
11555 Champion Forest Dr.
Houston, TX 77066
Phone: (281) 440-6279
Fax: (281) 716-6000
Hours
Mon - 9:00am-5:00pm
Tues - 9:00am-5:00pm
Wed - 9:00am-5:00pm
Thurs - 9:00am-8:00pm
Fri - Sun - Closed