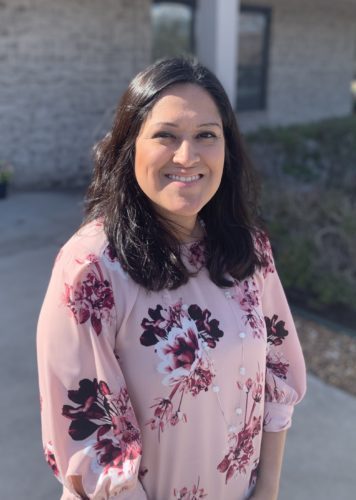 Yvonne Aranzeta
Senior Tax Advisor
Yvonne is a dedicated Senior Tax Advisor who has been an integral part of the Molen & Associates team for the a number of years. With a primary focus on income tax preparation for both individuals and small businesses, Yvonne plays a crucial role in guiding clients through the complex tax landscape. Through personalized meetings, she diligently reviews financial details, offers valuable advice, and ensures that all tax-related questions are answered. Yvonne's meticulous attention to detail and unwavering commitment to exceptional customer service contribute to a seamless and satisfying experience for each client.
Yvonne holds a BBA in Accounting from the prestigious University of Houston, showcasing her strong educational foundation. Her pursuit of professional growth and expertise continues as she works towards completing her Enrolled Agent's certification, further enhancing her ability to serve clients effectively.
Driven by her deep-rooted passion for helping others, Yvonne finds purpose and motivation in her daily work. Being part of Molen & Associates has allowed her to embark on a fulfilling path, guiding individuals and businesses towards a comprehensive understanding of their taxes and financial future. She firmly believes in making every hard-earned dollar count for her clients, empowering them to make informed financial decisions.
Outside of her professional endeavors, Yvonne finds solace in spending cherished moments with her family. Married to a dedicated Houston Police Department Sergeant, she cherishes the time shared with their two wonderful children. Attending Astros games and watching their little ones play baseball and softball brings immense joy to their lives. In her leisure time, Yvonne enjoys immersing herself in the world of books, enriching her knowledge and finding inspiration within their pages.
When you work with Yvonne, you can expect a compassionate and knowledgeable professional who is dedicated to your financial well-being. She combines her expertise with a genuine desire to make a positive impact on your financial journey. Yvonne's commitment to providing exceptional service and her passion for helping others make her an invaluable resource for all your tax and financial needs.
Sign Up For Our Newsletter
Join our mailing list to receive the latest news and updates from our team.
11555 Champion Forest Dr.
Houston, TX 77066
Phone: (281) 440-6279
Fax: (281) 716-6000
Hours
Mon - 9:00am-5:00pm
Tues - 9:00am-5:00pm
Wed - 9:00am-5:00pm
Thurs - 9:00am-8:00pm
Fri - Sun - Closed