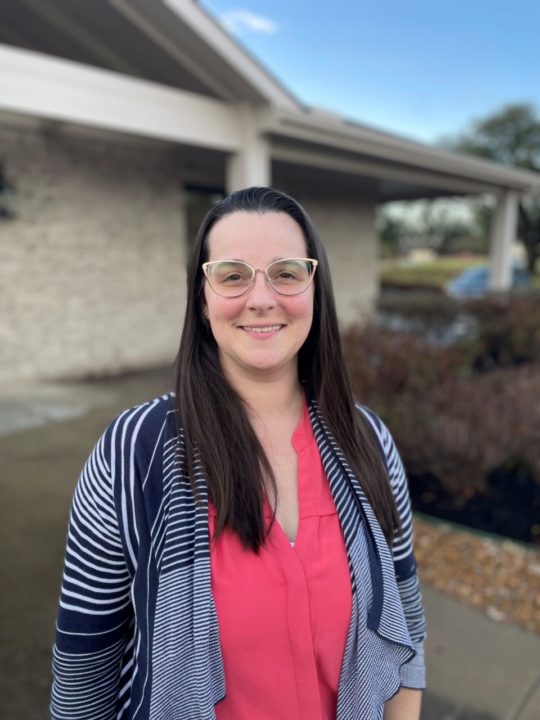 Brittany Pullin
Tax Advisor
Brittany is a fresh face here at Molen & Associates. She is a caring and compassionate life-long learner with a servant's heart. She is dedicated to developing relationships and enjoys the opportunity to research, learn new concepts and skills, and share her knowledge with anyone who is interested in learning more about tax.
Brittany stayed at home with her children and was a primary caregiver to her husband for twelve years  before returning to college and the workforce. She is no stranger to challenging work and determination. She earned an AAS in accounting from Pikes Peak Community College in Colorado Springs, has worked in indirect tax for three and a half years, and is excited to be learning and practicing income tax.
Outside of the office Brittany has been married to her husband, Justin (a Purple Heart veteran) for sixteen years and together they have three sons. Their family has recently come home to Texas after living for five years in the foothills of Pikes Peak Colorado. Their home life is highly active with school and extracurriculars. Brittany enjoys watching her children participate in sports and orchestra, home improvement projects and traveling with her family when time allows.
Sign Up For Our Newsletter
Join our mailing list to receive the latest news and updates from our team.
11555 Champion Forest Dr.
Houston, TX 77066
Phone: (281) 440-6279
Fax: (281) 716-6000
Tax Season Hours
Mon - Fri - 8:00am-8:00pm
Saturday - 9am-1:00pm
Sunday - Closed