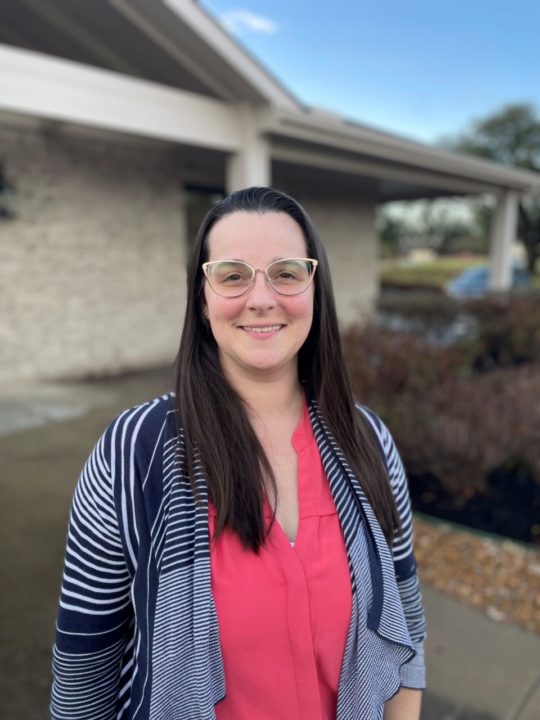 Brittany Pullin
Tax Advisor
With a caring demeanor and an insatiable thirst for knowledge, Brittany brings a fresh perspective and a genuine desire to serve others. Brittany thrives on building meaningful relationships and finds joy in sharing her expertise with those eager to expand their understanding of the intricacies of tax.
Prior to joining our firm, Brittany dedicated twelve years of her life to caring for her children and serving as the primary caregiver for her husband. These experiences have instilled in her a deep sense of resilience and determination. Fueling her passion for personal growth, she returned to college and embarked on a professional journey that led her to attain an AAS in accounting from Pikes Peak Community College in Colorado Springs. With three and a half years of experience in indirect tax under her belt, Brittany now embraces the opportunity to immerse herself in the world of income tax, constantly learning and refining her skills.
Beyond her professional pursuits, Brittany's heart is at home with her husband, Justin, a Purple Heart veteran, and their three wonderful sons. Recently returning to Texas after five years in the picturesque foothills of Pikes Peak, Colorado, their family life is filled with activity and adventure. Brittany takes great pride in cheering on her children as they participate in sports and orchestra, and she finds solace in engaging in home improvement projects. When time allows, she loves embarking on memorable journeys with her loved ones, exploring new destinations together.
As you engage with Brittany, you'll discover a compassionate professional who is deeply invested in your financial well-being. Her commitment to continuous learning and her genuine desire to help others make her an invaluable resource when it comes to navigating the intricacies of tax. Whether you're seeking guidance on income tax matters, exploring tax planning strategies, or simply looking to expand your understanding of the field, Brittany is here to support you every step of the way.
Connect with Brittany today to embark on a collaborative journey towards financial success. Experience firsthand her dedication to exceptional client service and her passion for sharing knowledge, as together, you navigate the ever-evolving world of tax.
Sign Up For Our Newsletter
Join our mailing list to receive the latest news and updates from our team.
11555 Champion Forest Dr.
Houston, TX 77066
Phone: (281) 440-6279
Fax: (281) 716-6000
Hours
Mon - 9:00am-5:00pm
Tues - 9:00am-5:00pm
Wed - 9:00am-5:00pm
Thurs - 9:00am-8:00pm
Fri - Sun - Closed