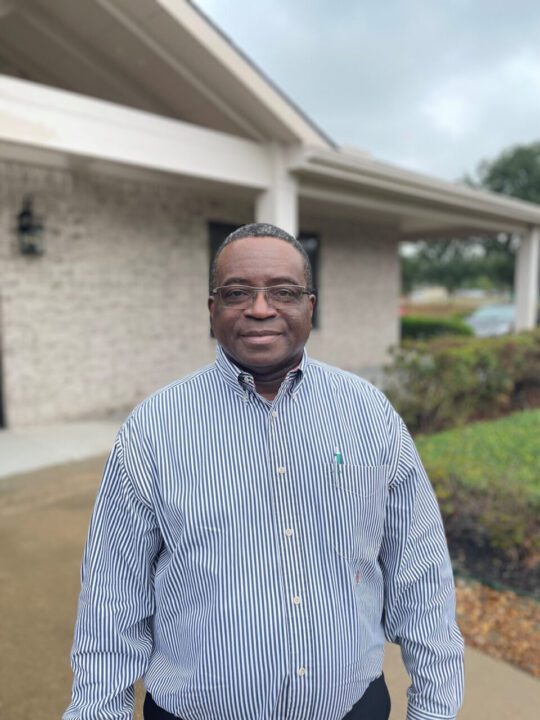 Crispen Madziyauswa
Senior Tax Advisor
Crispen is a seasoned and mature Tax Advisor who has a dedicated focus on providing excellent income tax preparation and tax advisory for both individuals and small to mid-sized businesses.
Crispen's mission at Molen & Associates is to assist our clients by alleviating their tax related pain points through expertise and superior customer service.
Crispen brings a diverse, deep experience and technical knowledge to his role. Crispen holds a Bachelors degree in Accountancy from the University of Zimbabwe, his home country where he gained extensive and good grounding in accounting, business and team management. Since his immigration to the US, Crispen has been involved with several CPA firms providing both accounting, bookkeeping, payroll and tax services. Crispen has also had significant exposure to most of the US 50 States, Income & Payroll Taxes having worked with a major Texas Oil & Gas conglomerate on a massive clean-up project.
Crispen has consistently sought to broaden his expertise and knowledge in both accounting and tax areas by been involved in many different sectors of businesses and industries. With the knowledge and experience thus gained, Crispen believes this will compliment and enhance his service delivery to our Molen & Associates clientele.
In pursuit of his professional career growth, Crispen is working on furthering his US tax expertise by completing the Enrolled Agent's certification. This certification will be of immense value to providing a superior tax advisory service level to Molen & Associates clients.
Outside of his professional endeavors and pursuits, Crispen is a dedicated individual who believes in uplifting and helping others. Crispen has in the past been involved in charitable organizations and has the proud distinction of being a Past Lions Club International President in his home country. 
Crispen is a dedicated family person and in his spare time he enjoys travelling, reading and catching up on business, accounting and tax updates.  
We believe that Crispen's personality and deep experience will augment Molen & Associates passion for driving greater and superior service to its clients.
Sign Up For Our Newsletter
Join our mailing list to receive the latest news and updates from our team.
11555 Champion Forest Dr.
Houston, TX 77066
Phone: (281) 440-6279
Fax: (281) 716-6000
Hours
Mon - 9:00am-5:00pm
Tues - 9:00am-5:00pm
Wed - 9:00am-5:00pm
Thurs - 9:00am-8:00pm
Fri - Sun - Closed