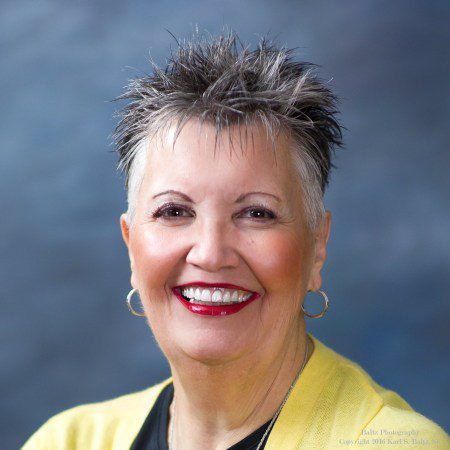 Crystal Molen
Chief Executive Officer, Owner
Allow us to introduce Crystal, an extraordinary individual whose life took an unexpected turn when she married Ward Molen in 1972. Together, they embarked on a remarkable journey into the realm of accounting and tax. While nurturing their young family, Crystal found herself navigating the challenges of operating Molen & Associates right from the comfort of their living room. Typing numerous tax returns on a trusty typewriter, she recalls the late nights spent diligently working until dawn. With a phone in hand, she skillfully answered queries and provided assistance, all while mastering the intricacies of managing the books for a rapidly growing business.
Crystal's genuine love for people infuses warmth and vitality into the fabric of Molen & Associates. She is fluent in American Sign Language and has even worked as a professional interpreter. While these talents have enriched her journey, her primary focus now lies in managing the business and nurturing the vibrant community that Molen & Associates has become.
Beyond their professional partnership, Crystal and Ward share a deep bond as loving parents to four children and proud grandparents to seventeen adorable grandchildren. Their family brings immeasurable joy and fulfillment to their lives.
Crystal's unwavering dedication and remarkable ability to connect with others have made her an integral part of the Molen & Associates story. Her passion for serving people and her commitment to fostering a supportive and welcoming environment shine through every aspect of her work.
When you engage with Crystal, you can expect a caring and knowledgeable professional who understands the challenges and complexities of tax and accounting. Her extensive experience and genuine love for people make her a valuable resource for all your financial needs.
Sign Up For Our Newsletter
Join our mailing list to receive the latest news and updates from our team.
11555 Champion Forest Dr.
Houston, TX 77066
Phone: (281) 440-6279
Fax: (281) 716-6000
Hours
Mon - 9:00am-5:00pm
Tues - 9:00am-5:00pm
Wed - 9:00am-5:00pm
Thurs - 9:00am-8:00pm
Fri - Sun - Closed