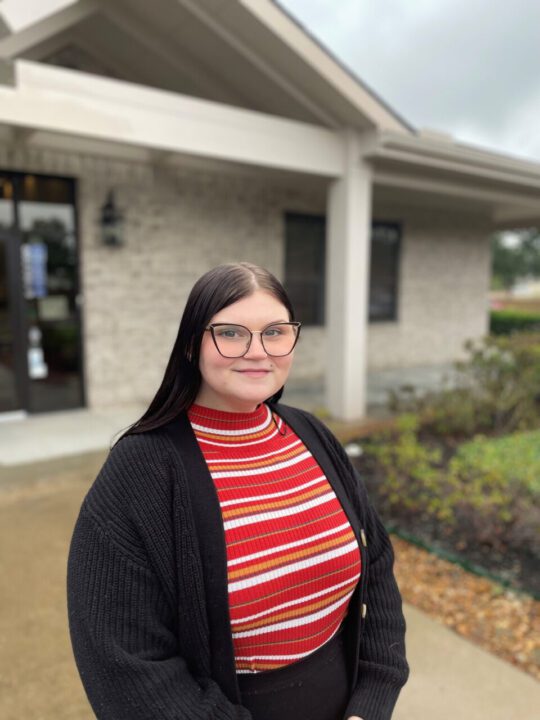 Grace Lopez
Client Advocate
Grace is our dedicated Client Advocate and is here to make sure you are put first, always. One of her favorite aspects of her role is getting to know our beloved clients. It is a joy of hers to help ease stress and with her warm, understanding, and empathetic nature, it is easy to connect and relate with her. She hopes to be a friendly face that you look forward to seeing each time you visit us.
Because she can adapt to new roles and responsibilities quickly, Grace has become an intricate part of our Customer Experience team. She is eager to learn all there is to know about her environment so that she is better equipped to assist wherever she can. The little things matter to Grace, as her meticulous attention to details helps ensure objectives are met with care and accuracy. Although overthinking can be seen as negative, she looks at it as a superpower, and wants no stone to be left unturned.
At home, her family is what grounds her. She and her husband, Ryan, have recently welcomed their first child, a boy named River. The most exciting part of each day for Grace is not only watching little River grow but experiencing herself blossom as a mother and watching Ryan become an amazing father. Siberian Huskies have always been a staple furry friend in her family since childhood. Her 12-year-old fluffball, Nook, helps keep her active and laughing with his funny antics.
When she finds time for herself, Grace likes to dabble in different art mediums, such as painting and woodburning. She dedicates time each day to learning something new and making herself aware of what goes on in the world around her.
You can trust Grace to efficiently guide you through our processes and make sure you are given the proper tools needed to start your next project with us. With Grace's friendliness and support, it is hard not to feel like you are a part of a family when you choose us here at Molen & Associates.
Sign Up For Our Newsletter
Join our mailing list to receive the latest news and updates from our team.
11555 Champion Forest Dr.
Houston, TX 77066
Phone: (281) 440-6279
Fax: (281) 716-6000
Hours
Mon - 9:00am-5:00pm
Tues - 9:00am-5:00pm
Wed - 9:00am-5:00pm
Thurs - 9:00am-8:00pm
Fri - Sun - Closed