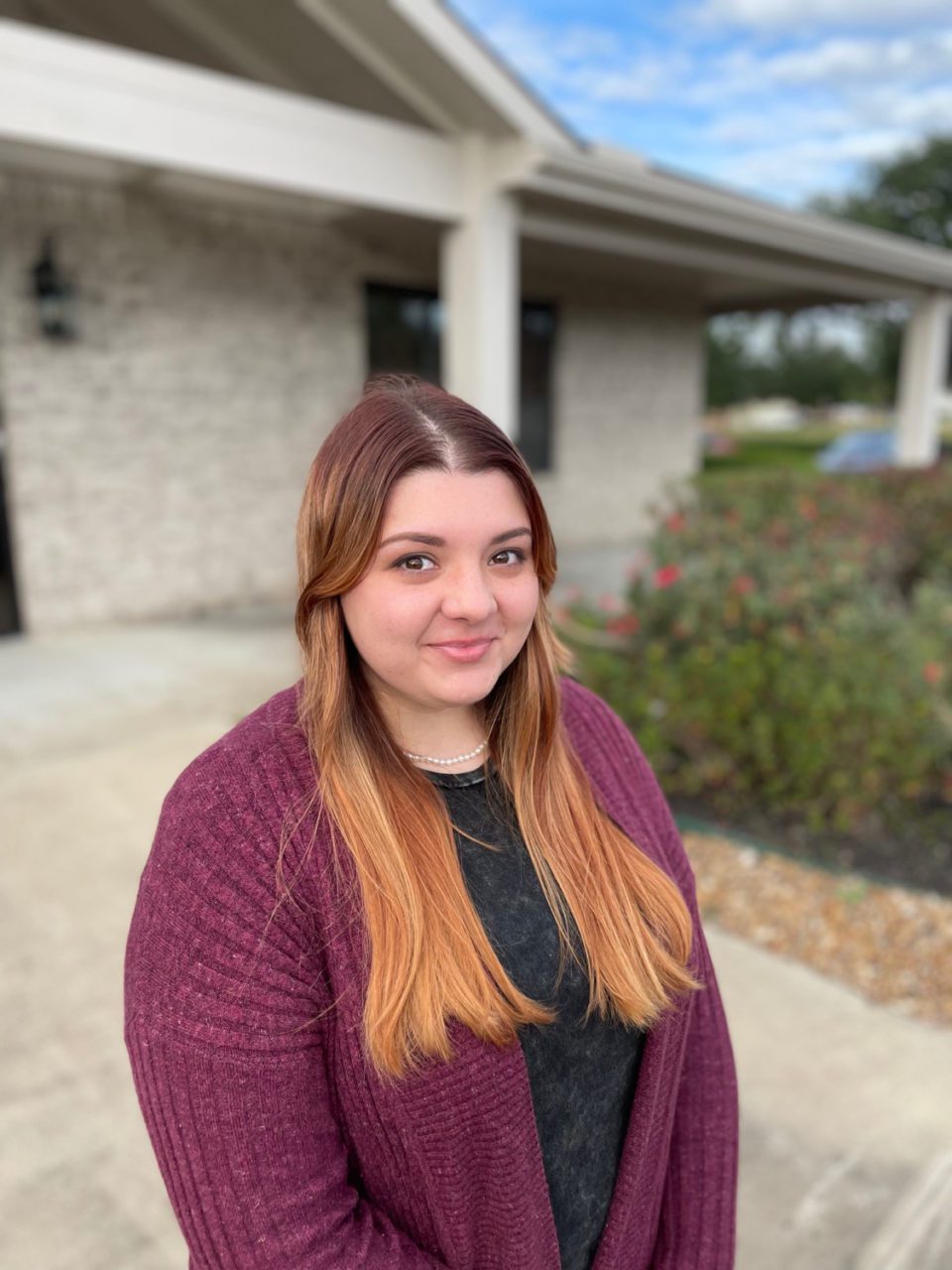 Samantha Odom
Client Advocate
Samantha is a personable and energetic new addition to the Molen & Associates team. She will be the first face you see when coming into our office. She is very excited to join us and learn about the world of taxes and accounting. Her thorough note taking allows her to be accurate and a quick study. Samantha has a Business Administration degree from St. Thomas University. She managed 2 restaurants from 2018 to 2020 giving her a lot of insight to how a business is run, how to move quickly, and how to excel in customer service. If you're ever feeling down or need a pick me up, Samantha knows the remedy. She was actually one of the "GEM" Award (Going the Extra Mile) winners in 2022.
Samantha is originally from Florida but grew up down the road. She knows and loves the community and looks for any opportunity to help. She got married last year to her now husband, Blake. They enjoy long and short road trips, especially to Buc-ee's for their beef jerky, camping, and anything Disney/Marvel. She loves her family and 3 dogs (Simmie, Heart, and Scooter) greatly.
Sign Up For Our Newsletter
Join our mailing list to receive the latest news and updates from our team.
11555 Champion Forest Dr.
Houston, TX 77066
Phone: (281) 440-6279
Fax: (281) 716-6000
Tax Season Hours
Mon - Fri - 8:00am-8:00pm
Saturday - 9am-1:00pm
Sunday - Closed