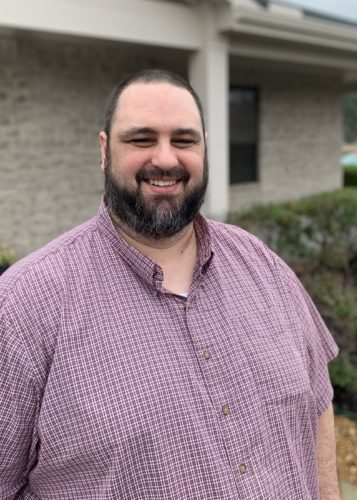 Charles Steinmetz
Senior Tax Advisor
Charles is a senior tax advisor with Molen and Associates, and has known the Molen family and firm since childhood. He started as a full time employee in 2009 and grew into a tax advisor in one year. His dedication to persistent research and healthy debate with his peers has become a strength to Molen and Associates and their clients. Charles values the learning process and understanding. He strives to explain and educate when he can – and loves to see the spark in someone's eyes when the information clicks together for someone. Complex things are frustrating and taxes can get very complex. Breaking it down to simple terms and understanding the why behind the complexity, helps Charles through complex issues, and is what he strives to do during his interactions as a tax advisor.
Charles loves being at home, and most of his time off is spent simply at home. When circumstances are right, camping or going on a cruise are his top choices of getting away. He is married to a wonderful woman and they would very much like to have children as part of their family. He loves to smile, and loves jokes – always searching for excellent clean jokes.
Sign Up For Our Newsletter
Join our mailing list to receive the latest news and updates from our team.
11555 Champion Forest Dr.
Houston, TX 77066
Phone: (281) 440-6279
Fax: (281) 716-6000
Tax Season Hours
Mon - Fri - 8:00am-8:00pm
Saturday - 9am-1:00pm
Sunday - Closed